Rather than just an application that forces coding for the sake of coding and on-screen results or ultra-simplified robotics kits that force results from preset blueprints, the KOOV kit is built around a set of building blocks, motors and a simple coding system. The application includes hours of educational content guiding users through building and coding (available on Mac, PC and iOS tablets) before encouraging creation of original machines that can be shared on the KOOV website for world-wide collaboration. Sony is suggesting KOOV for children 8 to 14 years old, although I suspect many parents of those children will enjoy it just as much.
The translucent KOOV building blocks are simpler than most other build-a-robot sets, with only seven (7!) different shapes to encourage imaginative creation. The application features a collection of pre-designed projects and a particularly amazing instruction system that shows the project in 3D and allows the user to rotate and zoom on the assembly to see just how parts fit together.
The KOOV application uses a Scratch-like coding system to control users' building block creations with the included microcontroller, sensors, motors and actuators. Multiple sensors allow different actions to be triggered without a direct connection to the application, including rolling wheels, gears and sounds.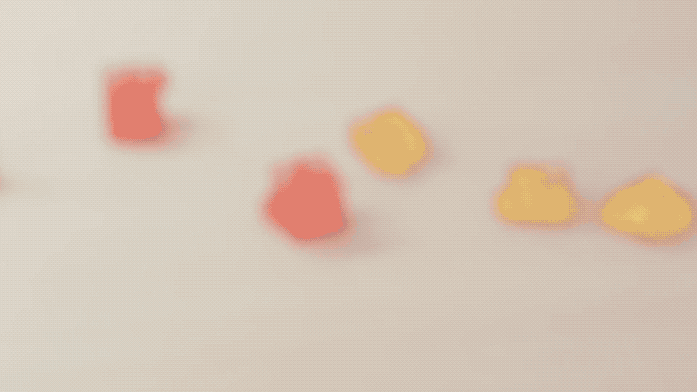 The first US kits are available for pre-order starting today on Indiegogo and scheduled to ship to backers starting in early December. After launching in Japan and China earlier this year, Sony is using the crowdfunding campaign to reward early adopters and gain feedback and insight into the US market rather than an avenue for required funding (meaning contributors are very likely to receive product as promised).
Two kits are available, both with full access to the KOOV application, including robot/code sharing and the complete learning course:
The Starter Kit includes 162 building blocks, 14 sensors & actuators (allowing you build up to 14 KOOV robot recipes) and one DC motor.
The Advanced Kit contains 276 building blocks, 22 sensors & actuators (enough to build all 23 KOOV recipes) and two DC motors, gears and wheels – allowing users to build the advanced robot recipe vehicles.
The suggested retail price will be $359 for the Starter Kit and $499 for the Advance Kit – of course, substantial discounts (up to 40%!) are available for early backers of the Indiegogo campaign.
We anticipate a follow-up post on the KOOV system at the end of the year once consumer kits are available for in-person review.