More than once, the nerdy Icelandic/Danish artist Olafur Eliasson has donated 3 tons of white lego bricks to a community and had their kids construct cityscapes. The resulting art is beautiful. I much prefer fantasy constructions with Lego, to any reproduction of an existing thing, which most Lego building seems to be about.  These community built cities have all the glory of community built cities in real life.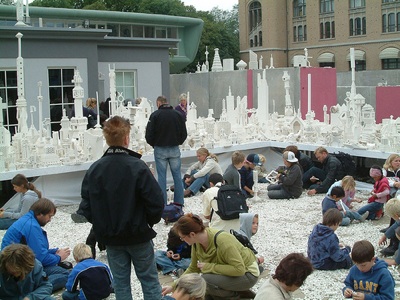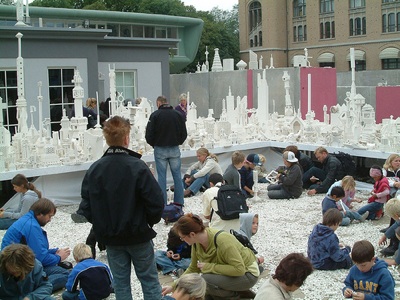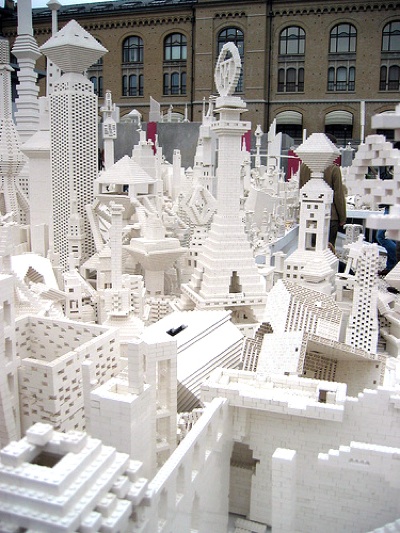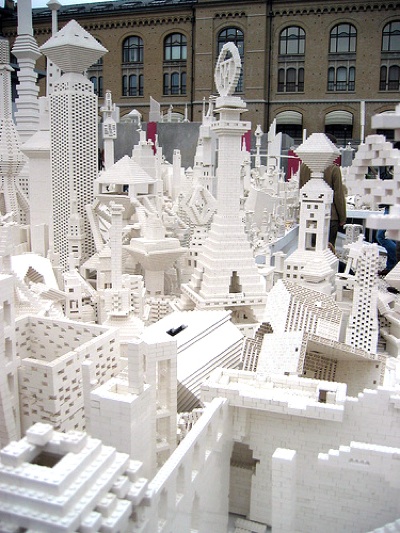 Eliasson has attracted a following among technologically oriented folks in recent years. His art is often conceptual, brainy, and frequently geometrical or even mathematical. He is said to be one of the most represented modern artists on Flickr, because his stuff is so photographic and technical, yet very approachable. Perfect Flickr fodder. 
If you can catch a show of his at any museum don't miss it and don't forget to bring your kids. For those in the Bay Area, the San Francisco Museum of Modern Art current has a very nice installation of Eilasson art. Our 11 year old son loved it, and I can't say that's true about most modern art. This show includes a wire frame car covered with ice in a 0-degree room. You need a blanket to view it. Very exciting. And some cool wave making machines, weird mathematical walk-in kaleidoscopes, and cool stain glass tunnels.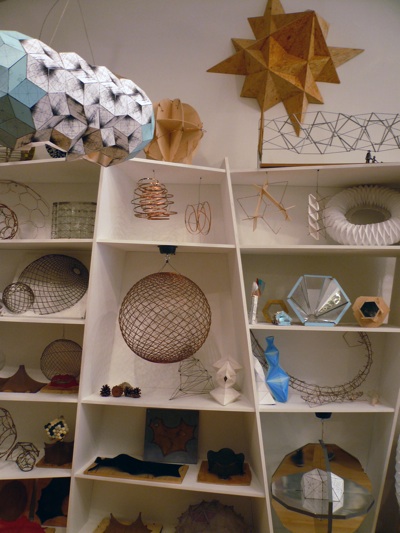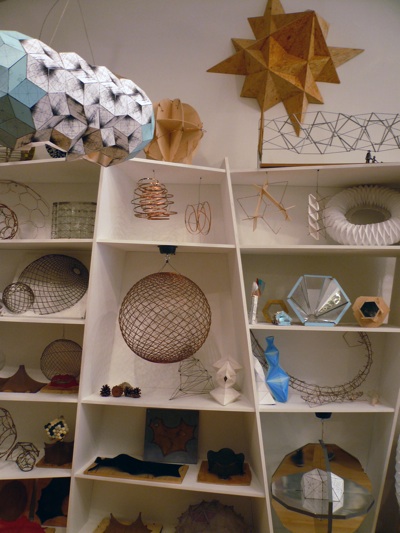 My favorite, though, was a room full of his models and experiments in shapes. You could see the rough work, the illuminated aspects of prototypes, and the sheer genius arrived at by trying and trying. It's a great show. We went directly from this show to the Exploratorium without missing a beat.