It's shocking how many different ways you can make a kite, and how many different materials you can use to build it. It is also shocking how destructive a strong wind can be to any form or material. Design is key for a kite's success.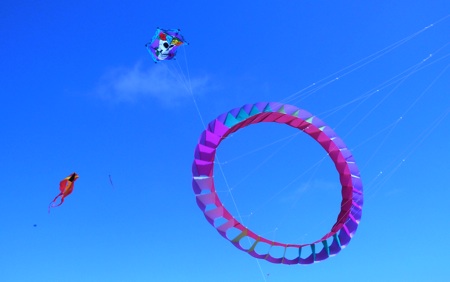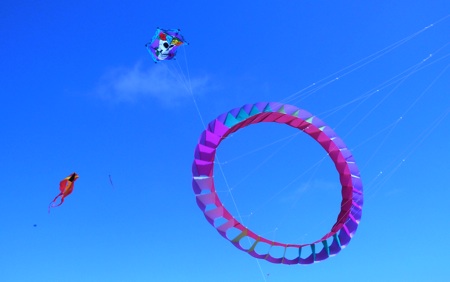 The other day I met with a group of friends to build some large experimental kites in one day. The goal was to explore the virtues and challenges of building more with less (material). Our host and kitemaster was Saul Griffith, who conducted the day from his outpost at control tower of the old Alameda Naval base airport.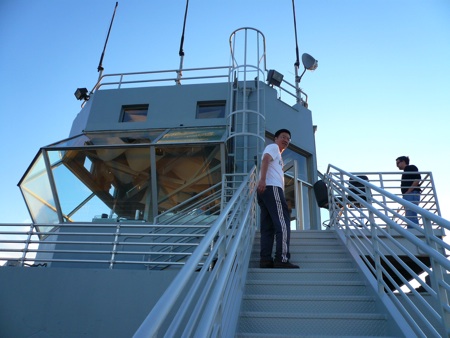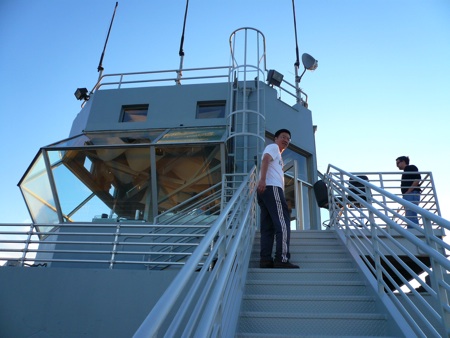 Saul shares his space with Squid Labs and the Instructable crew. They have a large room chock full of supplies, tools, and attitude. You need a heavy duty sewing machine, a hot fabric cutting knife, or some carbon fiber rod? They got it on hand.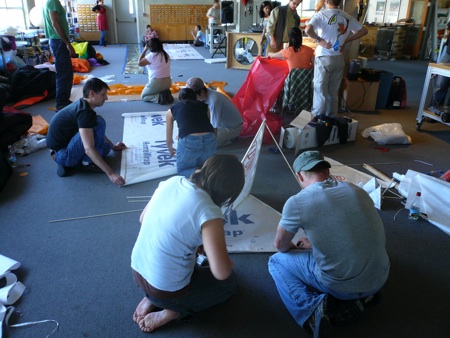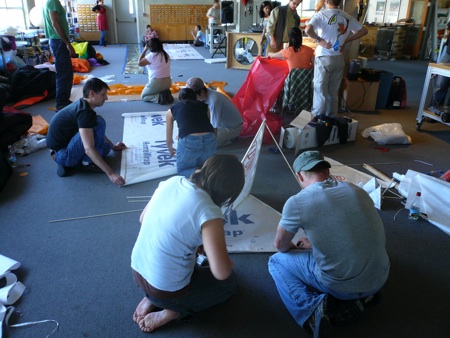 Our assignment was to create five large kites very fast and fly them the next day at the Family Day Kite Festival at the Marina in San Francisco. We had five groups of four novices, and after an hour of kite history, we had chosen a rough design and started making.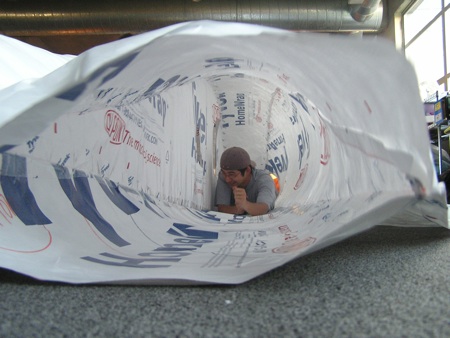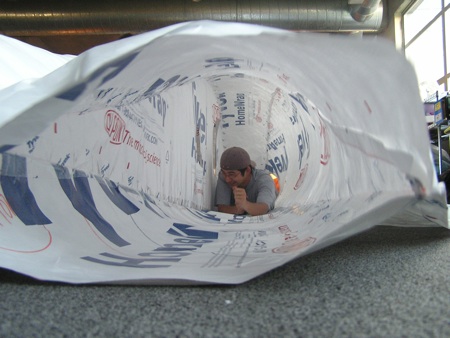 There were two revelations for me. One was that almost any shape could be made into a kite with the right modifications. The second was that out a long list of ideal materials, Tyvek is a fantastic kite material. Tyvek is that half-paper/half-fabric material that contractors use to wrap houses as a windbreak under the siding. It comes in long 8-foot wide rolls which will quickly make a second skin over plywood. For kite making you can also use narrower rolls of Tyvek HouseWrap – – 36 inches wide – – which are available at Home Depot and will fit into your car. A $50 roll will contain 160 feet, which will make many cheap, but durable kites of a thousand shapes.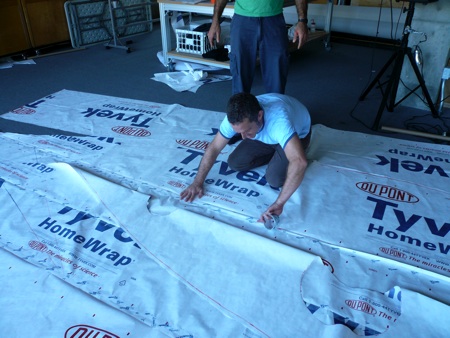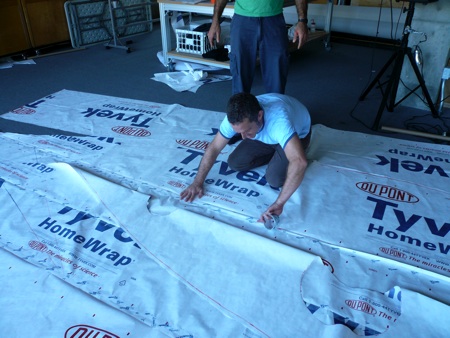 You can make classic diamond kites using sticks and Tyvek. You can use Tyvek to make parafoil kites. You can also use it to make balloon kites, which was my project. The secret key for using Tyvek is Tyvek Tape. A $12 roll from Home Depot does the trick. Tyvek Tape sticks to Tyvek like superglue. It beats sewing seams, or ties, or any other kind of tape. With a roll of Tyvek and tape you can make almost any kind of kite.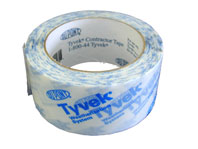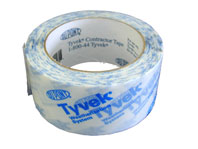 Although you really need to think in terms of hurricanes. The next day our huge 15 by 24 foot balloon kite was rent apart by gusts of wind; a kite can't be over engineered. Still it was fantastic to see the creative designs other balloon kite makers had come up with (in sail cloth fabric).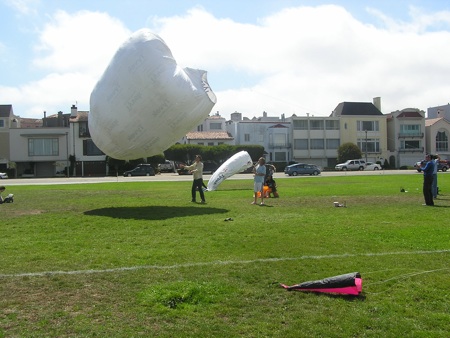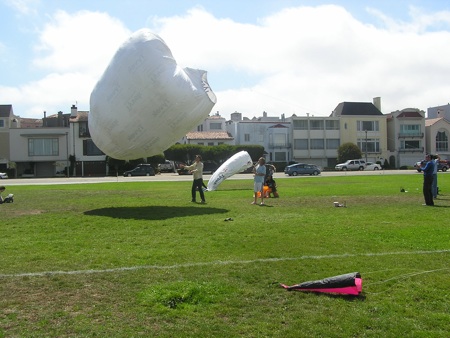 At the fair there was a kite-making booth for kids, but sadly they were using low-strength paper. Next year: Tyvek and Tyvek tape.