Power Rangers fandom is at a fever pitch in advance of the new movie set to debut March 24, 2017. Just in time to tide you over, Power Rangers Dino Super Charge: Extinction, the latest DVD from the hit Nickelodeon series, has arrived. To get you (and presumably your kid) hyped for the new release, Lionsgate Home Entertainment is sharing a downloadable activity sheet. Click the image below to download the printable maze game and coloring page.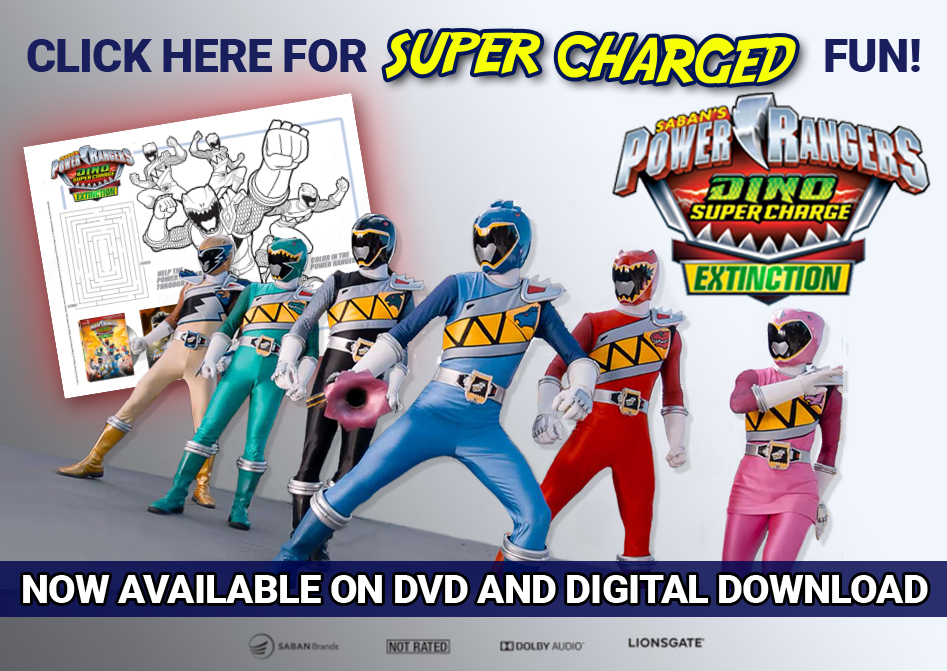 This DVD collects the final ten episodes of the 23rd season of the hit TV show, Power Rangers Dino Super Charge. Check out the official synopsis of the show and the trailer below, and be on the lookout in the coming weeks for an exclusive Power Rangers giveaway, only on GeekDad!
The action is supercharged and the adventures are out of this world as the Power Rangers call upon their teamwork and abilities to protect the Energems, mysterious colored gems with incredible powers. The team faces some of its fiercest foes and greatest challenges—including monsters, zombies, and an evil love spell—as the Power Rangers stand as one and fight to keep the world safe from the evil Sledge!